A message from Ascher Racing
"Racing in perfection is what drives me forward. Therefore, every single wheel is engineered with meticulous attention to detail. No matter if it's sim or real racing, our goal is to always set new standards. "
Martin Ascher
CEO Ascher Racing
CRAFTED BASED ON THE GENUINE McLAREN ARTURA GT4 STEERING WHEEL, FEATURING THE SAME COMPONENTS AND FEEL.
The McLaren Esports Series Wheels provide an unmatched level of realism, delivering an immersive experience like no other.
TAKE YOUR RACING SKILLS TO A NEW LEVEL
THE ULTIMATE TOOL FOR YOUR SUCCESS. 
With unpredecedented realism, exceptional precision and unmatched Quality, the McLaren E-Sports Wheels are redefining what's possible in the world of Sim Racing.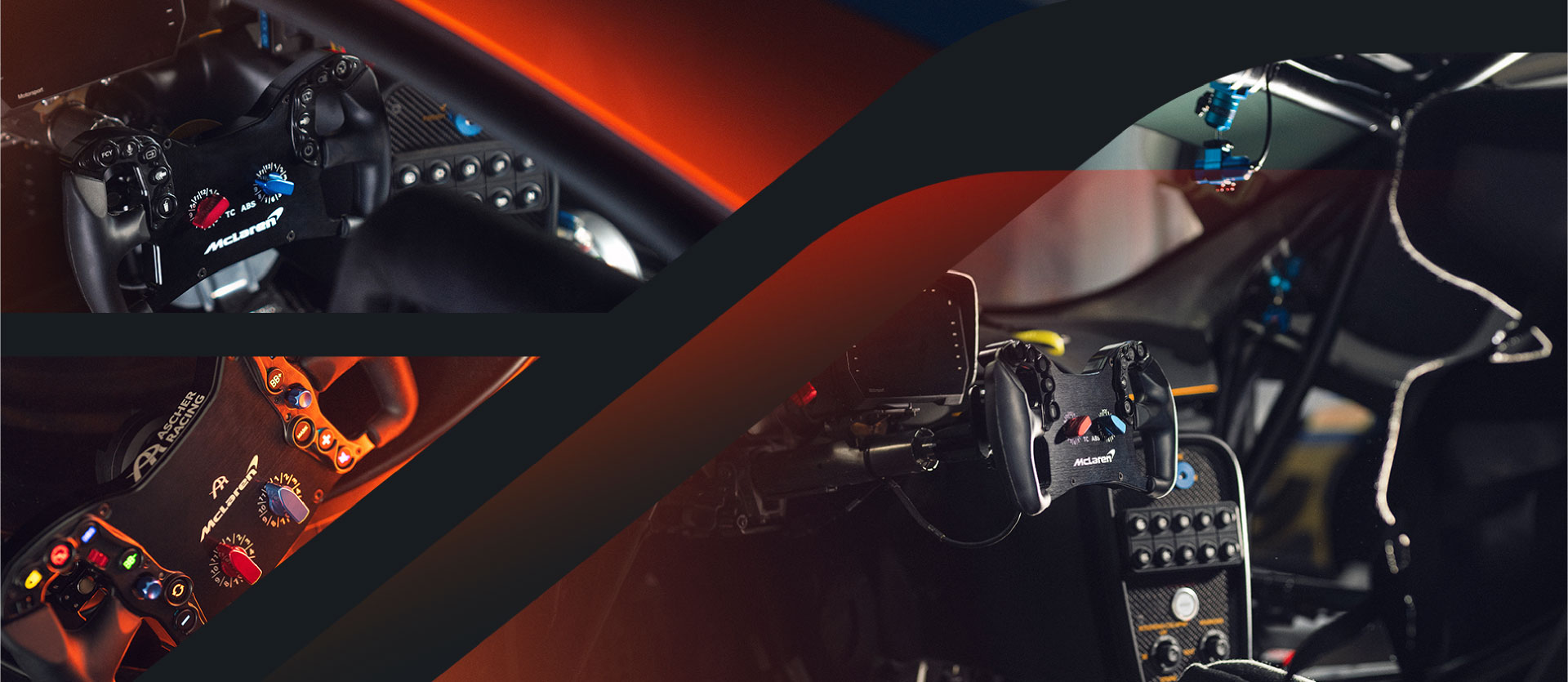 ARE YOU READY FOR THE FUTURE?